Your Maxi Brick Supplier in Gauteng

Maxi Bricks have become very popular in Gauteng. At Brick Warehouse we supply Maxi Bricks with the following specifications:
Maxi Brick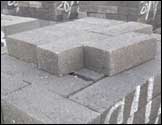 have a strength of 10MPa.
Mpa is the unit of measurement relating to the compressive strength of the brick, indicating the amount of pressure that the brick can withstand. One Mpa is equal to one million pascals, which in turn is eaqual to one million Newtons of force per square metre. MaxiBricks measure 10 Mpa of solid resistance.

Maxi Bricks have the following dimensions:
Length = 290mm
Height = 140mm
Width = 90mm
Number bricks / Square Meter = 35 Maxi Bricks for a single thickness wall
Maxi Bricks reduce the cost of construction as they are larger than normal imperial bricks, while still maintaining good strength properties.
Delivery in Johannesburg from R1825 ex VAT per 1000 Maxi Brick, depending on the quantity and location of delivery.
At GautengBricks.co.za, part of Brick Warehouse, we not only supply Maxi Bricks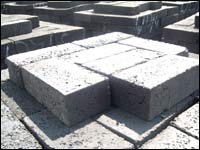 but a range of building supplies including cement, stock bricks, clay bricks, blocks and paving supplies.
With the increase in building both for commercial and private use we continue to supply the best quality cement, face bricks, blocks, cement bricks, paving bricks and clay bricks, all of which adhere to the strictest SABS Standards of Approval, at the most affordable prices.
All GautengBricks bricks and building materials are manufactured according to the SABS standards and unlike other building suppliers; our cement stock bricks, paving bricks and clay stock bricks are consistent in dimensions and shape. Our mission is to provide our customers with a reliable service and quality assured building materials at an affordable price. We distribute only the highest quality SABS approved face bricks, cement bricks, paving bricks, clay bricks and cement.
Of the many products sold by Maxi Bricks of which cement is one. Cement is a binder, a substance that sets and hardens independently. Although cement can bind many materials together,but is mostly used in for construction purposes. However cement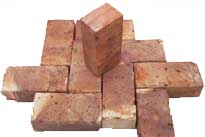 should not be confused with concrete, each one has different properties and purposes.
There are different kinds of cement:
Is a blend of, Portland cement, clinker and limestone or hydraulic lime filler, all in standardised proportions. Masonry cement was initially created as a time-saving device and prepared on site. Masonry cement is graded for for use on exterior and non-load bearing wall, or for use in load bearing structures and paving.

The most common form of cement and is in general use all over the world, made largely from clinker, calcium sulfate and a small percentage of other ingredients, also all in standardised quantities during a standardised manufacturing process.
Small percentages of coloured pigment are ground into standard grey or white Portland cement into the mixing process of Standardised Portland cement, enabling various colours to be added to cement work if desired.
Because each is made and mixed differently, they react differently when used, water content and end result will differ.
Bricklaying with maxi bricks
Bricklaying is one of the oldest trades throughout the world. Laying Maxi bricks is not that difficult to do, and with a lot of practise it becomes faster and easier lay the bricks. You require soft sand to mix with the cement and not gritty sand. The mixing is much better if a bucket is used, the mixture comes out smooth and better to work with. Make sure you have the following tools on hand to make your brick laying venture easier:
Trowel
Spirit level
Jointer
Soft brush and tape measure
There are many uses for bricks, they are not only used to build houses, or office buildings. In the olden days bricks were used for the roofs, they were very strong and lasted long. But these days artist have fallen in love with brick art or tiling. Bricks can be used in art projects and tiling the floors, in your yard or pavement. Maxi Bricks can be used in:
Tiling the floor
Roofs
Paving
Brick art
Any brick can be used for either of these things, depending on the task, space, cement and man power at hand. Some people use bricks to decorate their gardens, or to protect them from animal whol might want to eat, from the garden. There are many uses for Maxi bricks.
Maxi Bricks supplier
We at Maxi bricks supply good quality cement to our customers,that is why we are the leading seller in bricks and all other building materials, in Johannesburg.
Our brick plant is fully automated, controlled and constant. Precision moulds are being used, we ensure a high density cement brick. Our building materials range includes cement diamond maxi brick, cement maxi bricks and mini maxi bricks; Clay bricks, paving bricks and high density cement bricks. Our cement products include Trojan cement, Afrisam all purpose cement and APC cement. Our construction materials are of the highest calibre and we ensure that our clients are satisfied with the building materials we supply.
We deliver bricks and cement anywhere in the Johannesburg and Pretoria areas. South African National deliveries for bricks and construction materials can be arranged.

Brickwarehouse being one of the largest building suppliers in Gauteng offer our clients an account facility, allowing for easier payment options. We can also arrange for special deliveries of your construction materials as well as other special requests. Call us today to discuss your special requirements and delivery specifications for your building materials. We will manufacture your order as fast as possible to ensure correct delivery time. For more information on our building materials such as our bricks for sale or cement, talk to one of our representatives today!
All bricks generally differ in size
, strength and mass. An average brick is:
222mm long
73mm high
106mm wide
Maxi bricks are:
290mm long
140mm high
90mm wide
In an average wall you would require 52 bricks to complete a wall, with Maxi bricks you would require 35 bricks for a single thickness wall. Depending on the size of your building, you will require different amounts of bricks and cement.
Amounts of bricks needed for building
When you are building you may need a certain amount of bricks per square meter. Depending on the size and width of the brick you would generally need:
When you lay them side by side, there are 10 bricks per linear line. For blocks you would need an average of
Maxi bricks are are not like other bricks, they are stronger and last longer. When measuring how many bricks you might need, first check the size of the bricks, and then the size of the space you will be working with. Not all bricks are the same size, so the amount you might need in a square meter will differ.
Brick Construction Calculator
The world of bricks is a very big world. There are many parts to building using bricks, and many materials. There are also tools that are used to make sure everything runs and works properly. There is a calculator called a Brick Construction Calculator. This calculator is designed to give information about brick construction. You enter the size of the brick, the width and length and it tells you how many bricks you need per square feet.
The thickness of the wall is very important in determining how many bricks you will need. A single brick wall and a double brick wall, will have different estimates from the calculator. To calculate you need to know the mortar joints that are used, it is usually about 10mm. So to know the total number of blocks you need to say: Height of the wall x Width of the wall: in meters The calculator will then, give you an answer of how much Sand, Maxi Bricks and Cement you need. The calculator is a very useful tool when it comes to building, it will save you a lot of time, and everything you do and need will be accurate.
Right: Clay Maxi Brick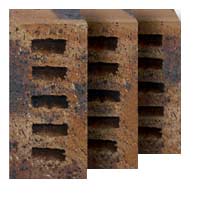 The right tool for bricks
When you are extending your house or building something, knowing the right tools is vital. Not knowing, or not having the right tools could delay the building process. Things might go wrong without the right building tools. Some tools are made especially to protect you, like safety goggles. There are many different types of building tools and machines:
Drill machine
Spanner
Pliers
Hammer
These are some the few hand tools you need to extend your house, or build a building. These tools can also be used as house hold tools.
The world of bricks is growing on many people and artists especially. Now you can use maxi bricks for landscaping ideas around the home or the work place. You can use bricks on many parts of the home and office garden, some great idea are:
Curbing-this is for the edges of walkways
Patio-these create a warm and welcoming feeling to the home
Creative designs- you can paint the bricks to suit your needs
Bricks have been used for building for years now, and they will be around for many more years to come.
Types of bricks
There are different types of bricks, some are small, and some are big. But some of them have special uses. Some are fire resistant and some are water resistant. Clinker bricks are one of those water resistant bricks. They are heavier and denser than normal bricks, and are used more for architectural purposes. They originated from Germany in the 1700s. They come in a few colours:
Different raw materials are used to create clinker bricks, a lot of burning is done. So that they come out strong and ready to be used for complex buildings.
Maxi bricks has a wide range of bricks, no matter how complex the building.
Making of bricks
There are many ways to make bricks, you can do it at home by hand using your own materials. Or you can get a professional to make hem for you. If you are doing it at home you will need a lot of patience and steady hands. You will need to dig deep to find the right kind of dirt, the kind that will hold. You will need the following:
Shovel
Wheelbarrow
Dirt
Grass
Moulds
These will help with the process. After you have dug for the dirt, you will need to add some grass, and water and stir. The grass should not be very long of course. Mix well and add to your moulds. Put it in the sun to dry and then it is ready for use.
Maxi Bricks
Bricks are the foundation to many homes and buildings in South Africa, and the world. They provide safe and comfortable homes and buildings for all who use them. The value of a brick, is under estimated. Maxi bricks are what people need to build and have a roof over their heads. A brick alone provides shelter and employment. Maxi bricks are what people need to live, and build better lives.
Maxi bricks are the reason why, many people have homes. Maxi bricks are the reason why building has become more affordable. Many people are able to build their homes, without having to worry about how costly it will be. Maxi bricks are good quality bricks, they are bigger than normal bricks, so you do not need that many maxi bricks to complete your building project. We amke sure to deliver, good quality products and service.
Brick Strength
From as far back as biblical times bricks have been a necessary part of the building trade. Strength is one of the the main considerations when making bricks. Able to withstand pressure of 10 Mpa Maxi Brick is one of the few strong bricks being manufactured in South Africa. Whether you choose from:
Clay bricks
Maxi bricks
Cement bricks
Bricks remain the best way to start building your home, and Maxi bricks remain the one and only way to build!
Bricks for Houses
Bricks are the foundation to many homes in South Africa. The foundation being the source of income that they provide. Maxi bricks and all other bricks are providing many jobs to thousands of South African, men and women. From the making to the laying of the bricks. Many men and women, are making bricks, some making them from the comfort of their own homes. This is providing large amounts of employment, which in turn boosts the economy. Since there are many construction companies in the country, brick laying is something that many workers do. The economy is performing very well, because of all the brick supplying companies in the country. Maxi bricks are one of the best bricks to build with, and are becoming a favourite for many builders. They are strong and affordable, making building easy.